The French Herborist works hand in hand with pharmacists, doctors and herbalist partners to create unique recipes. Each infusion is the result of a rigorous selection of the best plants.
The slimming herbal tea combines Ecocert certified plants with a curly mallow seed grown in compliance with European organic standards, without pesticides or GMOs and by hand. The blend contains no preservatives or additives.
Traceability is guaranteed from harvest to production. The result: a 100% natural herbal tea and special attention given to the freshness and quality of the plants!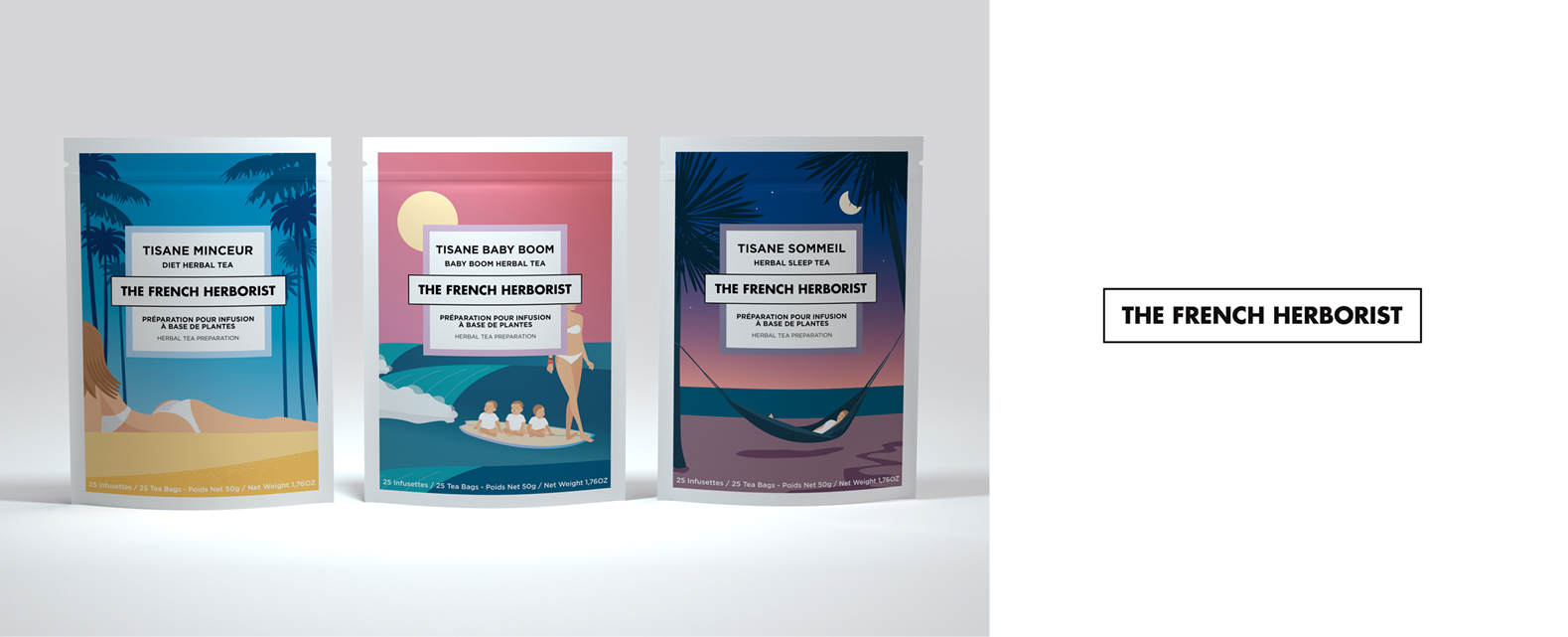 And if some rare plants, such as the Curly Mallow, are not grown in Europe and come from the most beautiful plantations around the world, the rest of the blend is grown in France. Just like The French Herborist herbal teas, which are entirely designed, developed and manufactured in the brand's workshops in France.
Design and colourful, the packaging is not only a beautiful decorative object, it is also the result of an approach that aims to be as eco-responsible as possible while guaranteeing optimal protection of the blends: the package is made of coated kraft and the infusettes are not over-packaged. The practical fabric pouches make it easy for everyone to carry their herbal tea and enjoy the benefits of The French Herborist wherever they are!
A treat for the taste buds of our PR and influence agencyThese organic herbal teas give rhythm to our daily lives in the hustle and bustle of Paris throughout the day.