Danish watch brand created in 2014, About Vintage offers watches with a classic and minimalist design. More than a simple accessory, the company's watches are truly precious objects, designed to last and be passed on from generation to generation
It was the dream of creation and a passion for watches that led Thomas G.Andersen and Sebastian Skov Regeser to create their house in 2014.
"We've always had a particular attraction to the world of watches. We really like the idea of attaching a watch to a special moment in life. That's what we do, help people keep track of moments in time."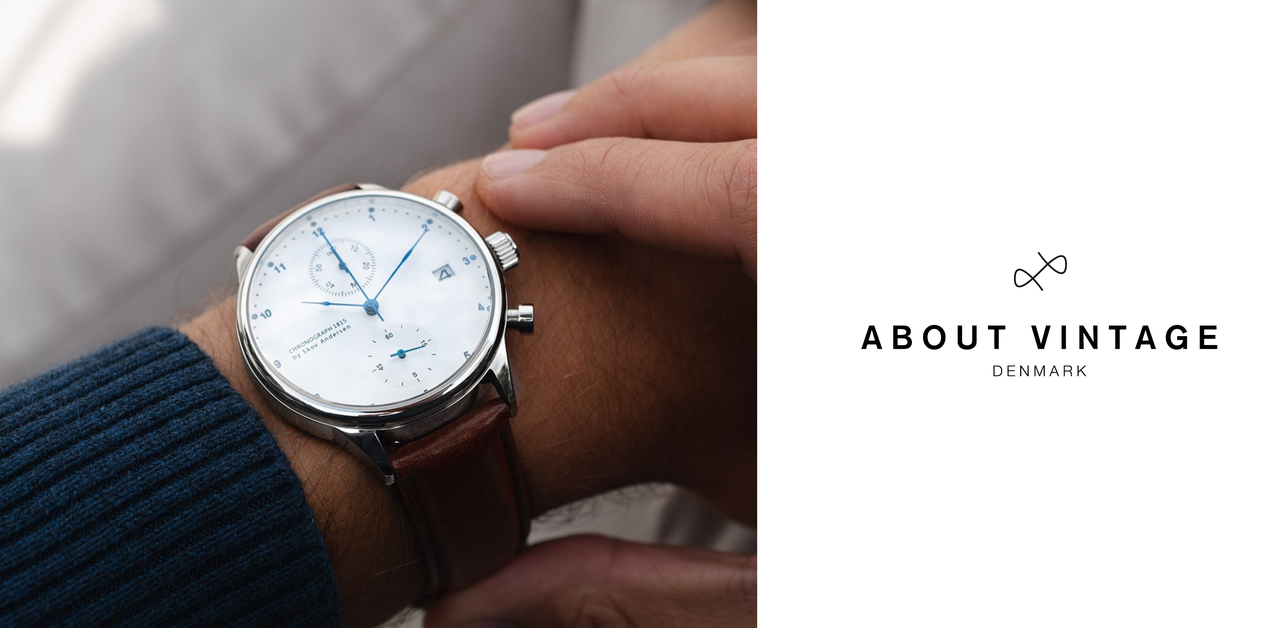 Self-taught entrepreneurs with a flair for design, they both studied marketing. Combining passion, dedication and training, they gave birth to About Vintage: "We just couldn't resist making it our business.
Present in more than 60 countries around the world, with two flagship stores in Copenhagen, it was only natural for the brand to set up shop in France.
Becoming a brand that leaves no carbon footprint is the founders' ultimate goal. Aware that this is a long-term project, they have decided to support numerous climate and environmental initiatives since the creation of their company.
Our Paris-based communications agency is pleased to support the brand in its French press and influence strategy.