Founded in 2017 by Alexandra Thiltgès, ANJA Paris is an elegant and timeless swimwear brand designed by a woman for women.
ANJA takes care of each of them by accompanying them in their sunny escape and helping them to get away from it all throughout the year. Whether they are 20, 30 or 60 years old, their swimming costumes will make them look good.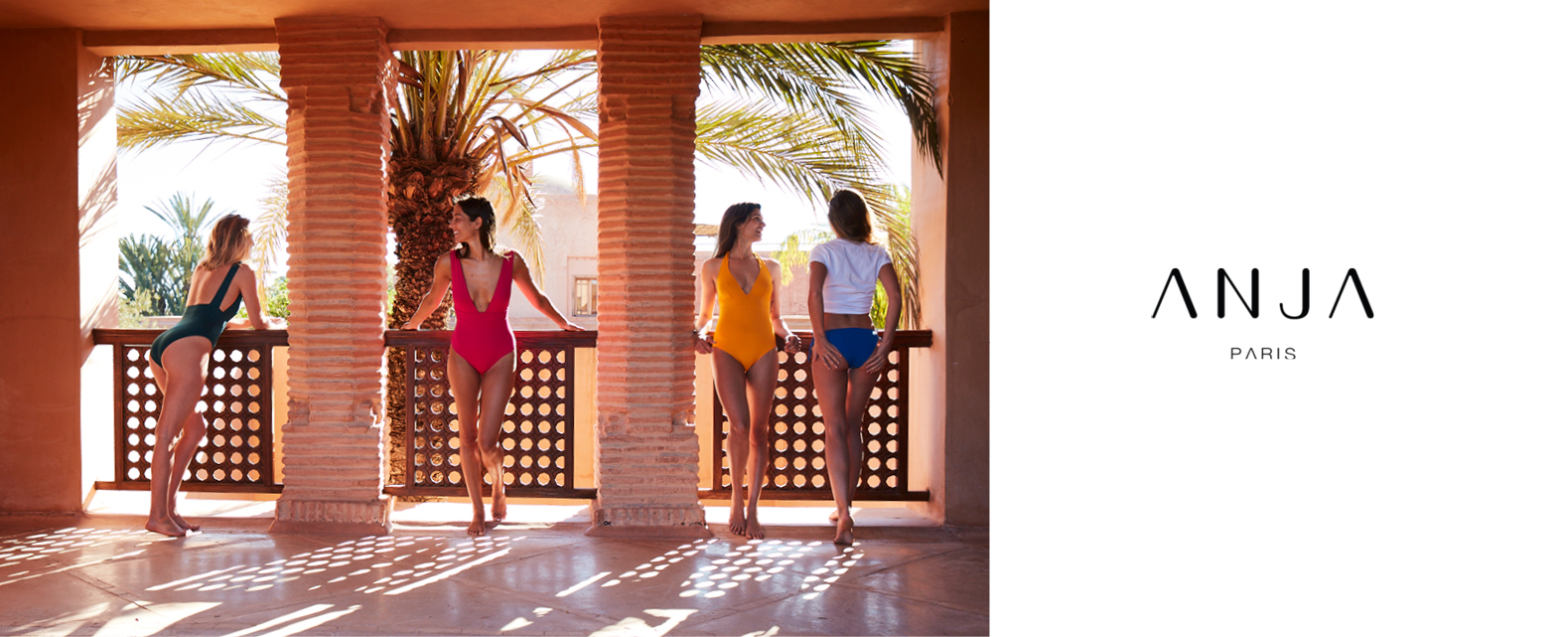 Designed in France by Alexandra, the swimming costumes are then made from Spanish and Italian made fabrics meticulously chosen for their high quality. All fabrics are certified Oeko Tex Standard or Econonyl®, a fully recycled and recyclable fibre.
Each swimming costume is then sewn one by one by expert and passionate seamstresses in Portugal, in a factory specialised in bathing and recognised for its know-how.
The brand has been working hand in hand with Fatima for 3 years, a real professional complicity was born.
Eco-responsible by nature, Anja selects all its packaging, from cardboard to tissue paper, from recycled materials.
ANJA launches its signature scent made from natural organic raw materials. An eco-responsible perfume whose various manufacturing processes have remained authentic.
As aPR and influence agency in ParisAs a PR and influencer agency, we were keen to support Anja in her green journey and are happy to collaborate to offer a sunny escape to all women.